In the dark days of the Northern Hemisphere winter, I often find myself filled with opposing yearnings—to be on an adventure somewhere that's sunnier, warmer, and altogether not here; but also to be cozied up on my couch with a chunky knit blanket and fuzzy socks (yes, I still do this despite now living in Southern California).
I've discovered two mediums that can alleviate this inherent tension of desires:
The first is books—preferably novels that transport me to different landscapes, time periods, or personalities than the ones I currently occupy.
The second—cocktails. I'm talking about traveling through taste buds, and leaning into the histories, flavors, and terroirs of various liquors to transport me around the world, from Jamaican rum, to Japanese whiskey, to Italian amaro.
About that last one: In this issue, writer, historian, and cocktail creative Al Culliton takes us on a dreamy Alpine getaway to explore the rich heritage of amaro, all from the comfort of our own cocktail shakers. And like all good cocktail tours, this one ends with a few complimentary drinks.
Salute!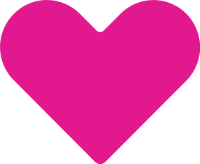 Ally

A Trip Through the Italian
Alps in Four Bottles

At this time of year—the bleak midwinter, if you will—I always dream of an Alpine getaway. Though I love winter in the Northeast, there's something so glamorous about the idea of après-ski surrounded by chic Europeans, eating fondue al fresco and knocking back spritzes and espresso.
But what if a trip to Tyrol isn't in the cards for you this year? Your ticket to the Alps can be found at your local spirits shop—in a bottle of amaro.
If you're not familiar with amaro, it's a diverse category of bittersweet liqueurs that are mostly produced in Italy, though other countries do make similar bitter digestif liqueurs. Though bitterness and ABV level can range widely, all amari (that's the plural!) are produced by distilling botanicals or macerating them in a spirit. Many producers blend, rest, or age the botanical mixture to allow the flavors to meld. Like many herbal liqueurs, these products originated as medicines produced in medieval monasteries. The flavors can range from citrus to kola nut to spice to mint, eucalyptus, and beyond. Amari that are made with local botanicals have the potential to convey a unique sense of terroir, just like wine.
There are several major subcategories of amaro, such as fernet, carciofo, and rabarbaro, but by far my favorite subcategory is alpine. So, I wanted to take you on a virtual trek through the Alps to get to experience the full breadth of alpine amari, from the comfort of your home (or wherever you may be reading this).
We'll begin our journey in the Valle d'Aosta at Distilleria Alpe. For those who might be wary of a super-bitter experience, may I recommend Alpe's Amaro Lys? It features a beautiful balance between bitter and sweet and is produced from botanicals sourced from the valley around the distillery. Picked in August, the herbs, roots, and flowers that go into this amaro are late summer captured in a bottle. Its main flavors are of subtle pine, dried herbs, and mountain flowers.
Moving east, we come upon the Distillerie Francoli in Ghemme. Their Antico Amaro Noveis is produced using a molasses-based spirit (so…rum!) and the primary bittering agents of gentian root and cinchona bark give it a pronounced bitterness. It features notes of bitter orange peel, licorice, and local wild mint, tarragon, and génépy flower that transport you to an idyllic alpine meadow.
Continuing to move eastward, we land at the Distilleria Cappelletti, just outside of Trento. Many fine products are made there, but my favorite is their Amaro Sfumato, which is both an Alpine amaro and a rabarbaro—a subcategory of amaro that employs smoky Chinese rhubarb as a major botanical. Sfumato is a pleasure to drink on its own, but is also a secret weapon for using in cocktails, as it packs a smoky flavor while also contributing sweetness and bitterness to the finished drink.
For our last stop, we'll head northwest from Trento to Bormio. I saved my favorite for last—Braulio has been my number one for almost ten years now. The botanicals are foraged in the hills of the Valtellina Valley near the Swiss border. Braulio features notes of pine (think juniper, rosemary), mint, subtle spices, and relatively pronounced bitterness. I drink it every which way: neat, on the rocks, in cocktails, or even hot—i.e. amaro caldo!
These four bottles are your ticket to drinking the Alps, but if you want to channel the luxury of aprés-ski, may I suggest a proper cocktail using some of these stunning amari?
Recipes
Tyrolean Negroni
1 oz. botanical-forward, piney gin, such as St. George Terroir
1 oz. sweet vermouth
½ oz. Amaro Noveis
½ oz. Rabarbaro Sfumato
Garnish: lemon twist

Combine all ingredients in a mixing glass and stir to chill, about 20 seconds. Strain into a rocks glass over fresh cubes (or one big cube). Garnish with a lemon twist, expressing the oils onto the surface of the drink, and rubbing oily side of peel around rim of glass before placing it in the drink in a pleasing manner.
Ski Plane
¾ oz. Cognac
¾ oz. lemon juice
¾ oz. Alpe Amaro Lys
¾ oz. Aperol

Combine all in a cocktail shaker. Fill two-thirds with ice, seal, and shake for 15 seconds. Strain into a stemmed cocktail glass. No garnish.
Al-Pino Old-Fashioned
1½ oz. rye whiskey
¾ oz. Braulio
1 bar spoon (or
teaspoon, or 1.75 ml) rich demerara syrup*
Garnish: orange twist

Combine all in a mixing glass with ice. Fill three-quarters with ice and stir for 20 seconds. Strain into a double rocks glass over a large ice cube. Garnish with expressed orange and lemon twists.